Hello and welcome to Mary's Handknits!
Mary, an avid knitter, has spent a lifetime creating knitted gifts for friends and family, She was also the creator and owner of Fore Ewe (2012-2018).
After countless requests from former customers, Mary decided to get back into the knitting business and again create the highly coveted customized golf headcovers. Her son, Philip, has come on board bringing his passion for golf to rejuvenate a modernized headcover essential to the traditional golfer and golf enthusiast nationwide. 
The golf headcovers created by Mary's Handknits protect the clubs and add custom personality to your bag. The hand-knit headcovers are durable, easy to get on-and-off, and stay put.
The yarn material is the highest quality 100% wool and is made in the USA. Our wool yarns are spun to be smooth and are vibrantly colorful.
We hold ourselves to the highest expectations of our headcovers and are humbled by the overwhelmingly positive feedback from our customers. We are always willing to help consult and provide support when choosing your custom headcover set and design patterns.
Our website's Browse section showcases a variety of headcover design trends and popular color combinations that may inspire you. However, you are the designer — the headcovers are hand knitted to your choice of colors, and unique style and made to complete your golf game and personalized brand.
Please Contact Us with any questions — we will be more than happy to help you! (It's our favorite part of the business.)
Sincerely,
Mary and Philip Jackley
Mary's Handknits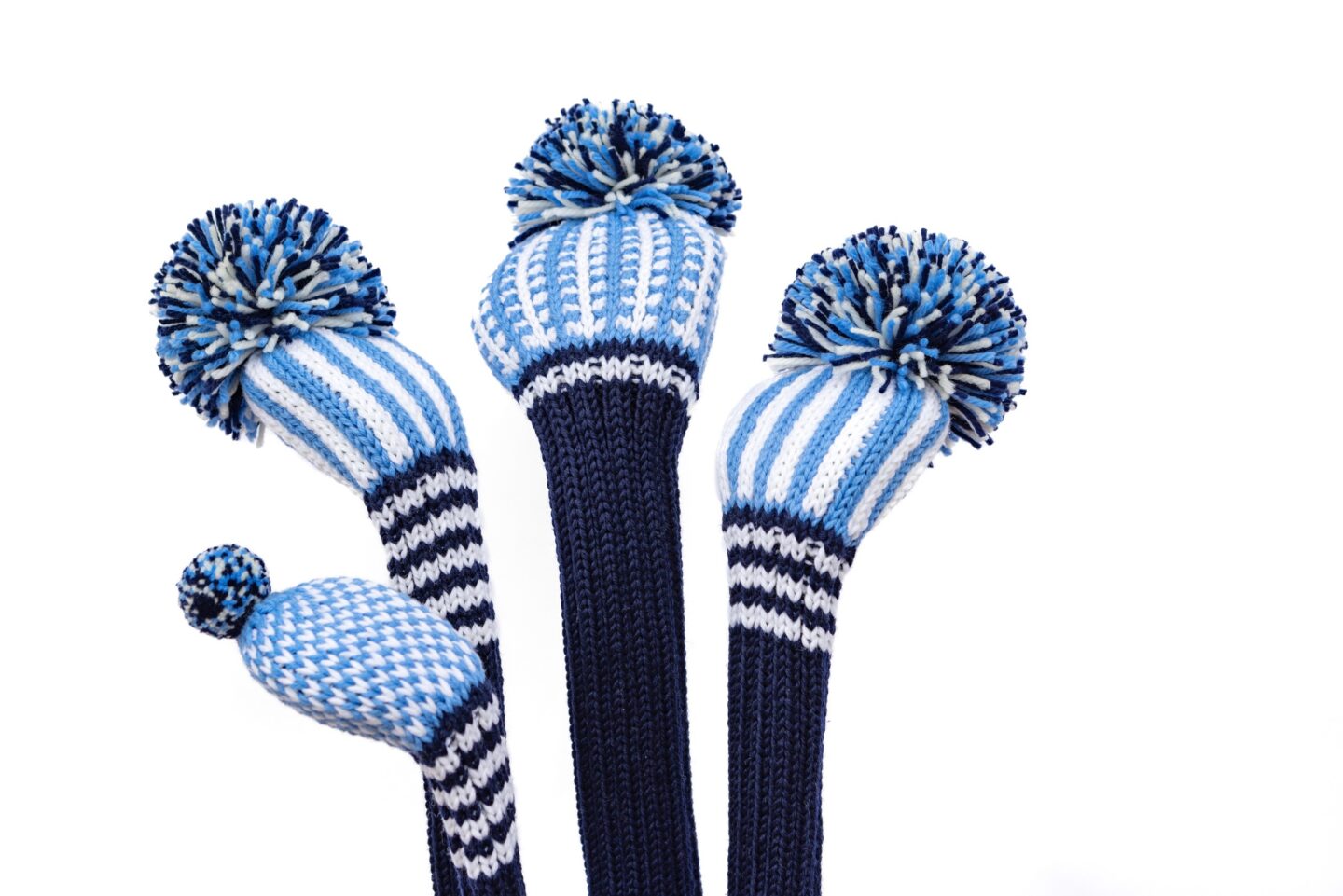 Orders ship in 2 – 3 weeks.
Free yarn samples are available upon request.