How long does it take to receive my custom headcovers?
Our custom handknit golf headcovers are typically shipped out 2-3 weeks after we receive your order. Once we receive your order, we will send you a separate email and provide you with a more exact estimated date of shipping.
When can I expect to receive my headcovers after they are shipped?
The average delivery time is 3-7 business days on the date your order is shipped from our studio. Orders are shipped via USPS Priority Mail to your shipping address. Shipments of 4 headcovers or more may be sent out at no additional charge via DHL at our discretion.
How do I ensure my headcover design is submitted correctly?
When we receive your order and prior to knitting your custom handknit golf headcovers, we double-check each order to make sure the selected colors, designs, and top treatments make sense and/or go with each other. If we have a question regarding your order, we will either call or email you to confirm that the order reads as it was intended.
Headcover Neck Size Guide:
Length Dimensions measured from the bottom of the "Neck" to the top of the headcover.
| | | | |
| --- | --- | --- | --- |
| Standard | Driver: 18″ | Fairway: 16″ | Hybrid: 14″ |
| Short Neck (Cart Bag) | Driver: 14.5″ | Fairway: 12.5″ | Hybrid: 10.5″ |
| Extra Long (+$4.00) | Driver: 20″ | Fairway: 18″ | Hybrid: 16″ |
Can I wash my headcovers?
It is best to dry clean the 100% wool headcovers. If handwashing, only wash the neck and head of the headcover in cold water with Woolite or similar liquid detergent. DO NOT immerse the top treatments in water. To perk up a tired top treatment (excluding Loop), simply trim the end yarns 1/8″ – 1/4″ with sharp scissors.
Can a damaged headcover be repaired?
Yes. We can usually repair a small hole, broken yarn or moth damage free of charge. It is important that you send the damaged headcover back to us when you first notice the area that needs repair (before the hole begins to unravel). Ship the injured headcover back to us with your name, phone number, return address and enclose a check for $9.00 (to cover the return shipping charges). If there is more than one headcover that needs repair, the shipping fee is still only $9.00.
Do you offer Gift Certificates?
Yes. Please go to our Gift Certificate product page here
What is your Return Policy?
We pride ourselves on the superior quality of our custom knit golf headcovers and customer satisfaction is extremely important to us. All headcovers are made to order and in theory, they are non-refundable but we are also a family business that takes care of our customers so please contact us right away and we will be happy to figure out a solution to your satisfaction.
What if I need help placing an order or have more questions?
No problem as we are here to help you! Whether you have questions about our yarn colors, headcover designs, or want some input on matching your custom headcovers to your golf bag, you can call us or email us directly at info@maryshandknits.com and we will be happy to assist you!
Contact us
Call Us: 612-968-0160
Email Us: info@maryshandknits.com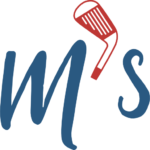 Mary's Handknits Mailing Address
PO Box 957
Wayzata, MN 55391